The background
Glaciers, volcanoes, and their surrounding landscapes were the topics which interested me most as a child. Although this interest diminished for some time, within the last decade of my life it has come back with the same level of passion and fascination as when I was young.
Furthermore, abstract art has always fascinated me. Unfortunately, my talent as a painter is limited. But throughout the years photography has become my brush to create the pictures I always wanted to paint. Finally, with the development of drone photography completely new capabilities have arisen to create abstract art like images.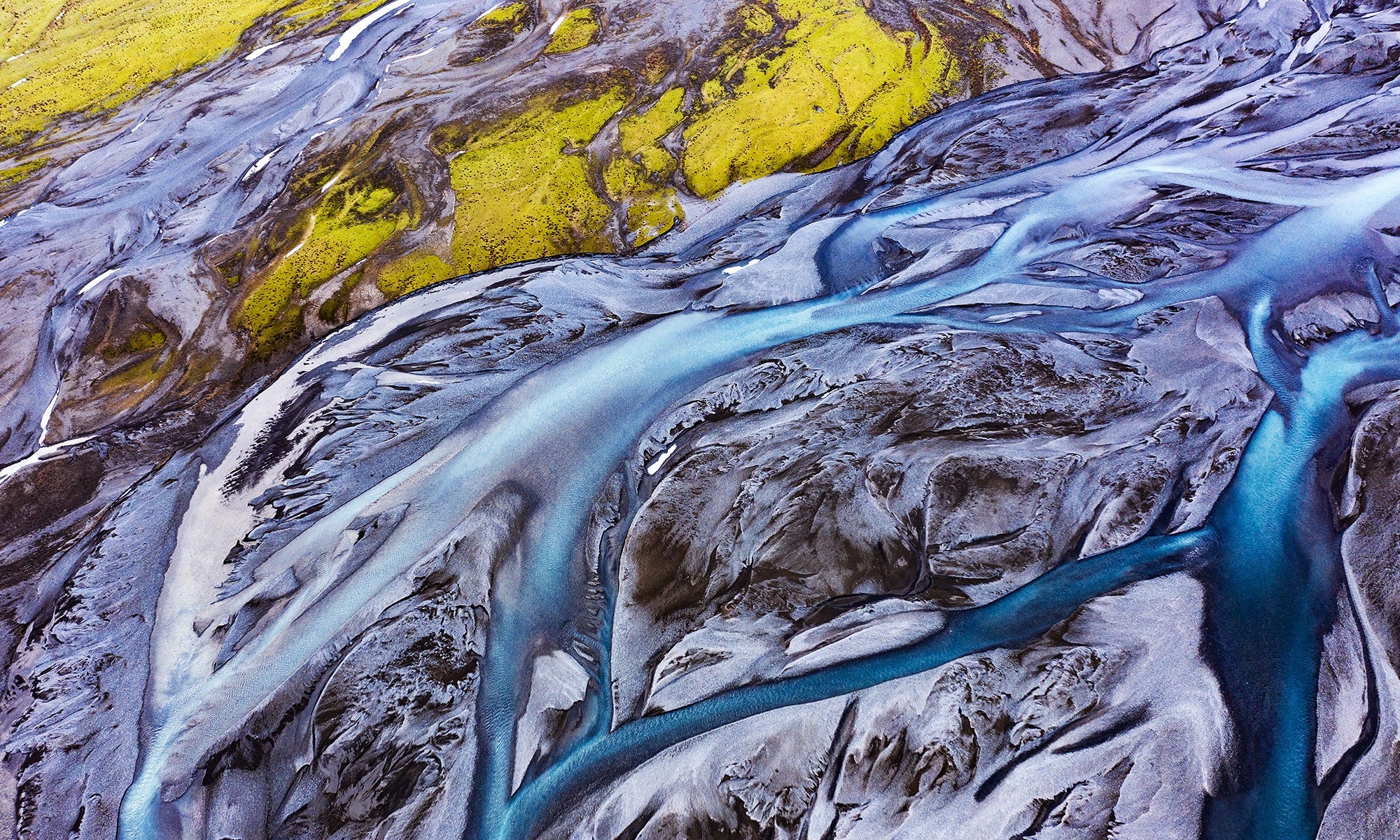 About glaciers and volcanoes
Today global warming is heavily affecting the glaciers on our planet. By end of the century half of the gentle white giants of today will be gone. Somehow, I feel responsible to conserve their beauty before they vanish and create fine art images of their structures and patterns and how they form the landscape.

On the other side volcanoes and geothermal areas are the places where you can observe in real time how mother nature gives birth to new ground and landscapes. What all these places have in common, is the fact, that if you take the right perspective, the photos become art like abstract paintings from mother nature.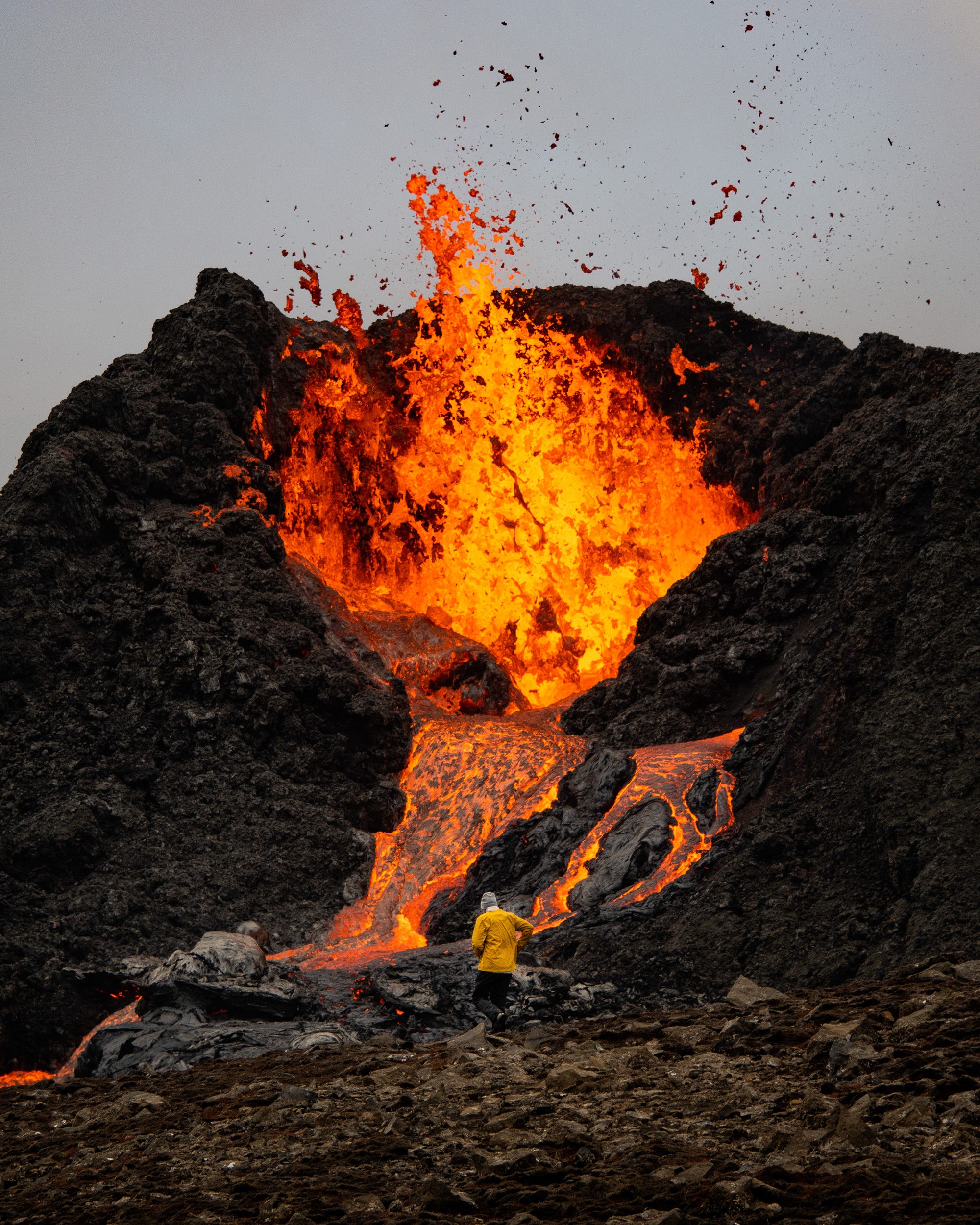 Become more sustainable
The topics of climate change, climate crisis and global warming have become one of the most important challenges on our planet. As a keynote speaker in combination with my photography I try to influence people to become more sustainable. Not only think about the topic of global warming from a negative perspective but towards a positive mindset to be the generation of change to save the beauty of mother nature that we are otherwise going to lose in the near future.
This is the focus of my work as a documentary photographer, climate artist and speaker.
Glaciers
It all starts with the glaciers up in the mountains of Iceland, Norway or the Alps. Each of them looks different, offers different views and patterns. What they have in common is their fascinating beauty.


Icebergs
On their way towards the ocean, they melt, break off, calve into lagoons or the ocean before they further melt or break apart. Also in this stadium they offer beautiful views.


Liquid
One of the most fascinating things are the streams leading from the glaciers towards the ocean once the ice becomes liquid. Especially in Iceland this goes along with surrealistic beautiful patterns in the volcanic landscape.


Volcanoes
While glaciers are melting, volcanos give birth to new land. Being able to observe this process in person but also from a bird's eye perspective is one of the most fascinating things to document.
Geothermal
Geothermal areas are places where you can feel and see volcanic activity that is underneath the ground. The little mud geysirs form super abstract surrealistic landscapes which are outstanding beautful.